Let me be the first to say it. I'm a total dork. I apologize for anything cringe-worthy I may say in this video. I'm still getting used to working with video and right now I'm a tad rusty. I will slow down and focus on the product shots fo sho. Youtube makes my video look super fuzzy too. I'm going to have to try to fix that for the future. This is hard, peeps!
What do I hope you take from this first video though???  If you even do one thing more than nothing, you're better off than doing nothing. We like to say that our appearance doesn't matter, but at the end of the day you really really really need to "dress for the job you want". That can be interpreted in way more areas than a literal job, but you get the point. I'm turning into quite the feminist in my old age and why shouldn't women wear makeup when it's totally acceptable? Use any and every leg up on those dudes that we can! hehe   As moms? We need all the help we can get to feel like a woman again, especially one that's more than a human wet wipe. But I'm still reaslistic! You'll see in the video I didn't wash my hair and was finishing my makeup during Max's nap. I don't love leaving the house with next-to-nothing on, but that's the real mom world.
Adapt your routine to fit what you're comfortable with. If you do NOTHING, start with a basic face makeup like BB cream to even the skin tone, concealer under the eyes, some blush, eyebrow filler and mascara on curled lashes. That shouldn't take more than a few minutes even if you're a beginner. If you already do that sort of routine, add bronzer and try a new eyeliner! It's about playing with the look to see what you like. We all have that makeup bag under the sink with old things we can't get rid of……it is time for an update!!! Just replacing a few key items to ones you're excited to use will give a boost of motivation to spend a few minutes on YOU in the morning. We're not talking pageant wear here. Let's find a balance to win the Mom Feels Pretty category.
As a measure of proof, here is the eyelash aftermath the day it happened.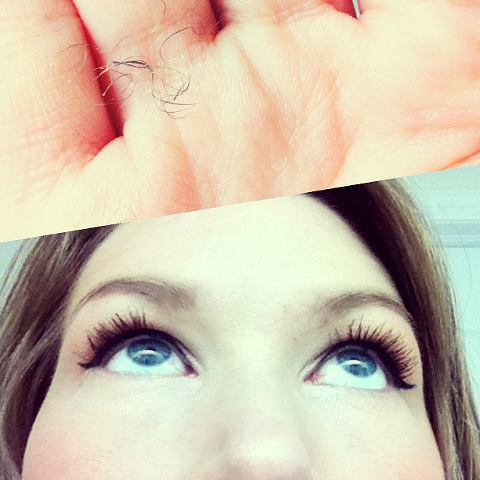 And a glimpse of what it looks like for me to step out of my comfort zone…I boosted the finished video look with an orange lip! Eek!
(both via instagram @rachaelwooten)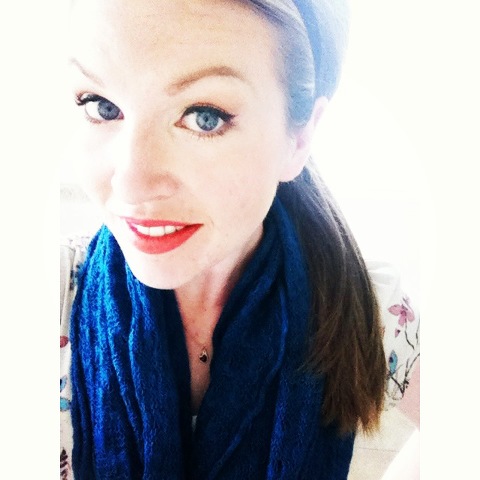 Please please please let me know what you think! I can handle it. What do you want to see? I'm an open book. Well, blog.
(and if you want someone else to do your makeup, schedule a session with me and we'll make it happen!)