For a while now I've been struggling to get the information I want to share out to the people that need it. You. Yeah, you. I tend to be a wordy emailer (go figure, eh?) and I keep overwhelming inquiries. I have a slight obsession with magazines and their layout so I figured putting together a digital magazine would be a great option. I've actually toyed with creating my own inspiration magazine lately and even have a name. Now I just need about 73.4 more hours in each day. And a nanny. And a housekeeper. And…….  But for now I started with a session guide for my Denver lifestyle newborn moms-to-be.
Here's a peek at the cover. You can see a little about what details are included. If you're thinking about having a newborn photo session with me start by requesting this guide! This will probably answer many of the questions you have. It should help you make the most informed decision about hiring me and what to expect for the actual day of the photos. Shoot me a note up in the CONTACT tab or an email at rachaelATrachaelwooten.com. No pressure. Just facts. And babies.  <3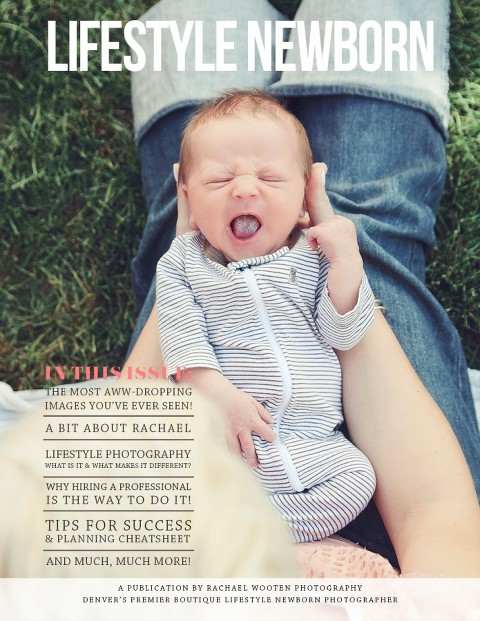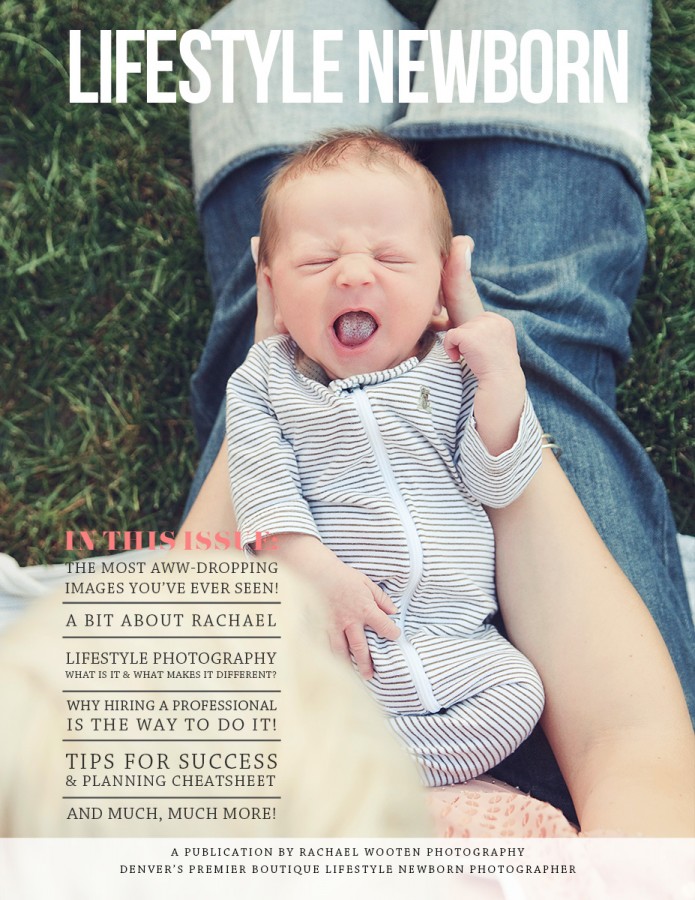 SHARE this post (right down there) with your friends and family! Pregnant mamas in the Denver, Littleton, Aurora, Stapleton and Parker areas are my kind of gals. Thanks bunches.