This is the lovely Alexis. You see, she applied to be one of my senior reps, but we had a small problem. Alexis lives over an hour outside of Denver! Unfortunately most of the girls that far aren't coming to the city for their senior photos, but that didn't mean Alexis had to miss out. We booked her right away and boy am I glad we did! But if you do live somewhere far (like Alexis in Platteville), don't hesitate to contact me anyway! If you will come to Denver, we will make it happen.
In the past Alexis has been a bit of a self-proclaimed tomboy, but has been coming into the world of womanhood. The girl says she didn't get into fashion and makeup until later than most….who would have known?!?!  She is a world traveler, has her sights set on the college of her choice and happens to be captain of her soccer team. She is going places and I'm ecstatic to capture this pivotal time in her life.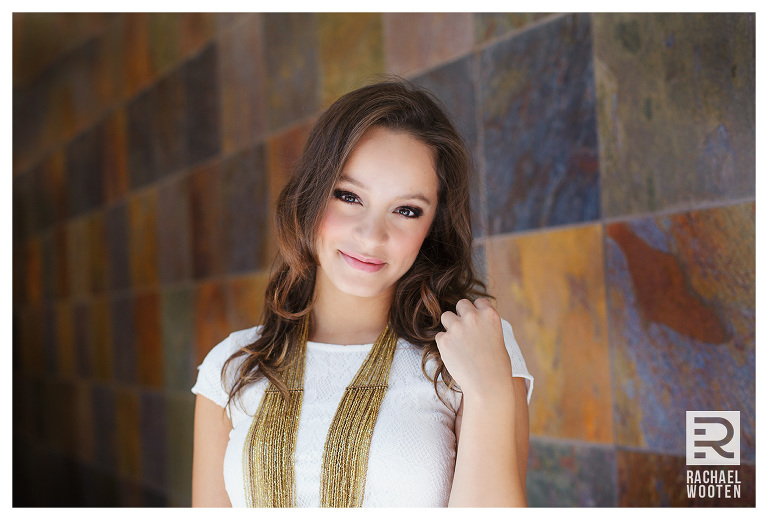 I can't get over how cool it is to watch ladies get their makeup done and look in the mirror for the first time. Alexis wanted more dramatic eyes and with her tone she ROCKED the look like it was made for her! This whole shoot was done in LoDo (downtown Denver). Urban shoots for seniors work so well because we have the freedom to use any backdrop we find, all depending on which turn we take! The possibilities are endless downtown and allow you to be soft + girly, then edgy + sleek, and it all makes sense.
I want to share her response after the session was done. I want nothing less than a senior walking away feeling more beautiful and confident than ever before!
"I had so much fun. It was nothing like I thought it was going to be.
I felt like a total diva :p   You made me feel super comfortable."   -Alexis
Alexis  //  Valley High, Class of 2013.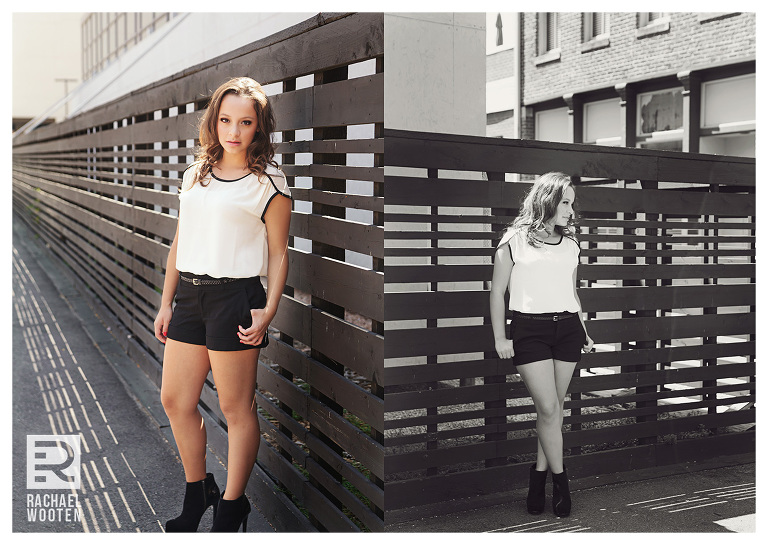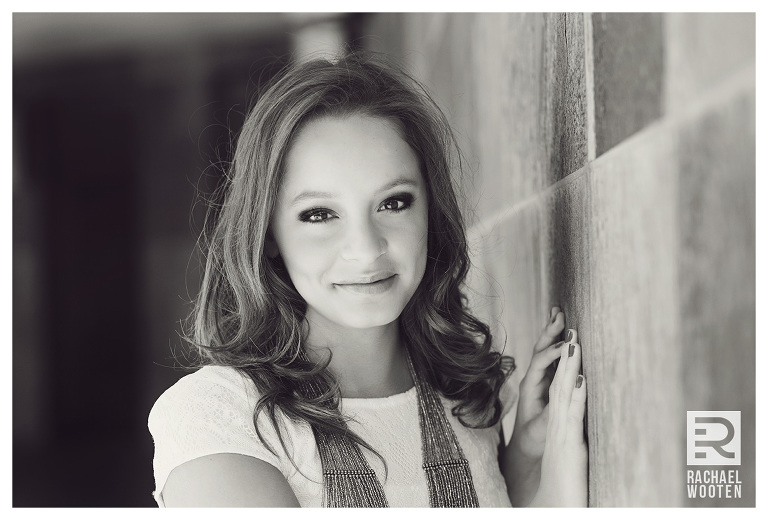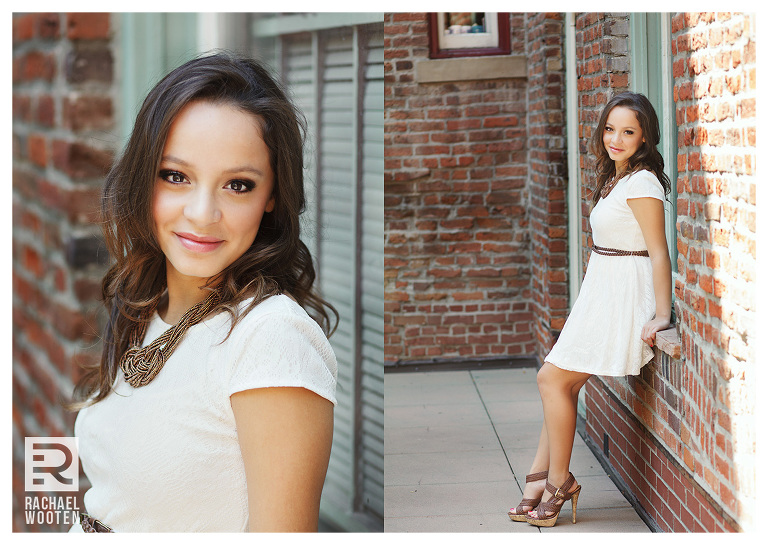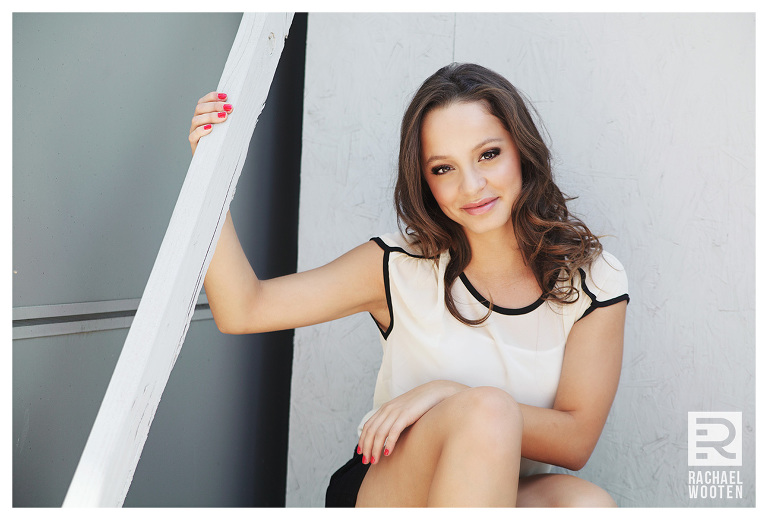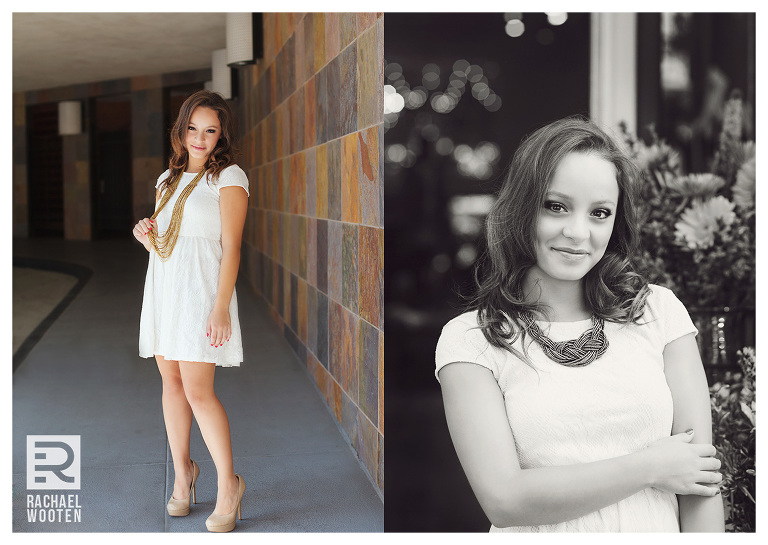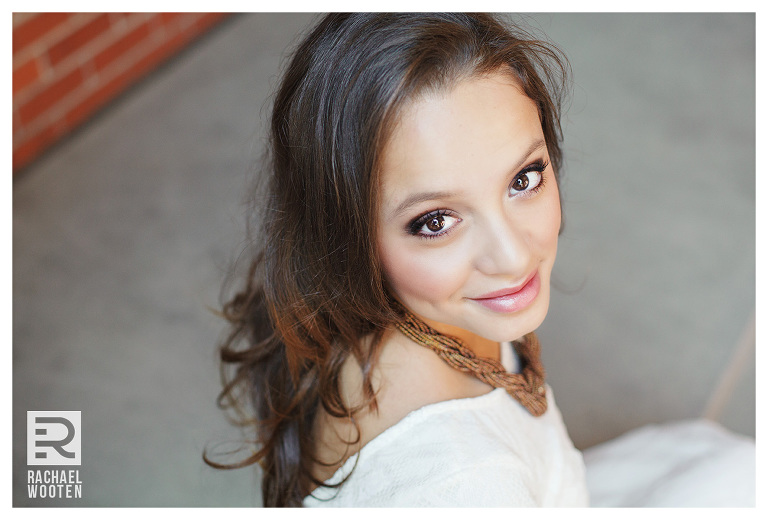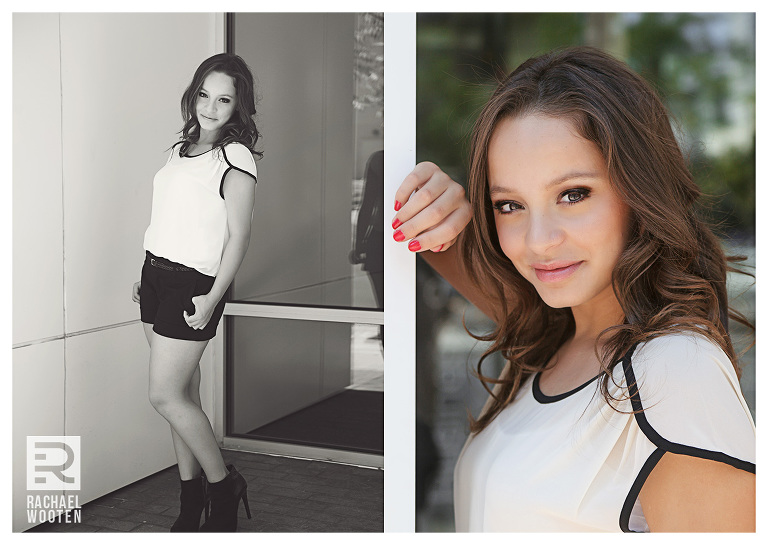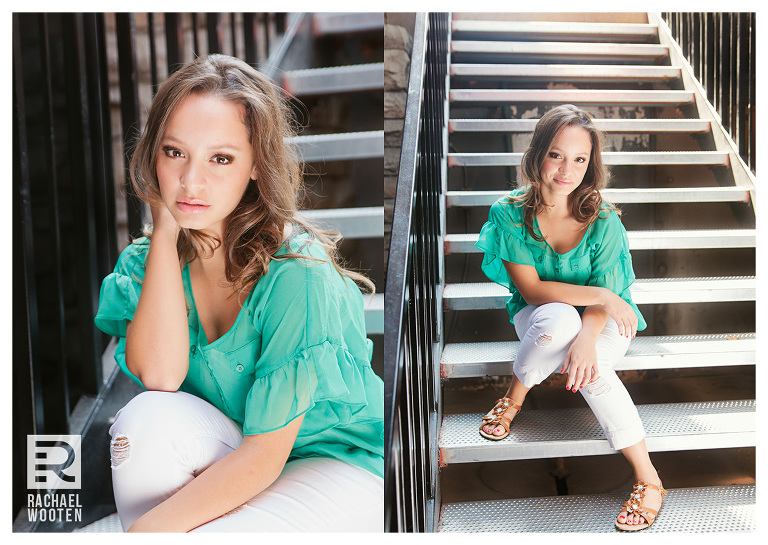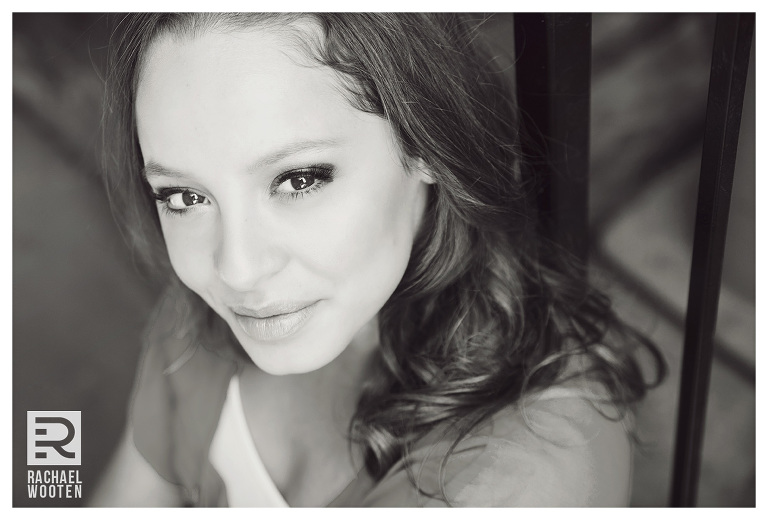 I normally don't love black and white images, but something about the dark hair and eyes killed me this time! For the first time I loved the b+w's just as much as the colors! You are phenomenally gorgeous, Alexis!!! xoxo
Think you are ready to book your senior photo session? Email me for details and packages!  rachael@rachaelwooten.com