So, we've established that we dress Mom first for photos and then the rest of the family outfits fall around that. What if you want something unique for the kids, but adorable with no where to turn? We go searching for something or somewhere new and different in hopes of the holy grail. Sometimes the best choice is the easiest one though.
Baby Gap has been killing it this season. Their boys and girls baby and toddler clothes are perfect for photo shoots. Remember the photo fashion mantra: color, pattern, texture, shine. This is just what they're doing. I love a mostly neutral palette with pops of color and lots of layers for winter shoots.
I opened my new Parents magazine to this ad in the front cover: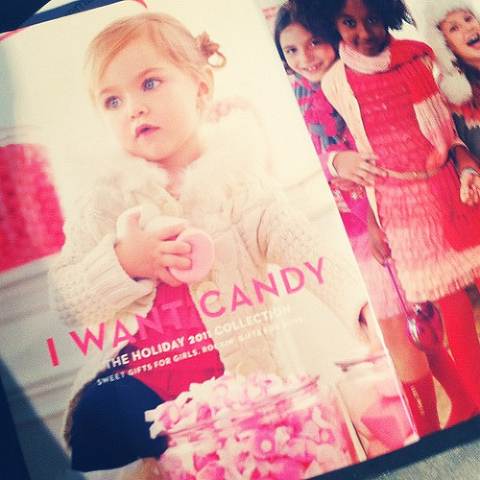 Cable knits, fur, tiered dresses, shiny boots…….perfection. The girls line also features lots of lace, rosette accents, metallic details, adorable tutus and the list goes on. You could walk in there and complete an entire look for your babes in no time at all. No one would be the wiser that you spent 30 minutes on the whole shebang!!!
Obviously the boys line doesn't get quite as fancy, but it's better than ever. They've cut back on the cheesy graphics/sayings and are offering great neutral and more plain options. For boys in photos I prefer solids, stripes, plaids and COOL graphics. For our photos this year my boys will be featuring skateboards and cars, but in a cool way….from Baby Gap!
And today only they are offering 35% off everything with the code MERRY! Do it!